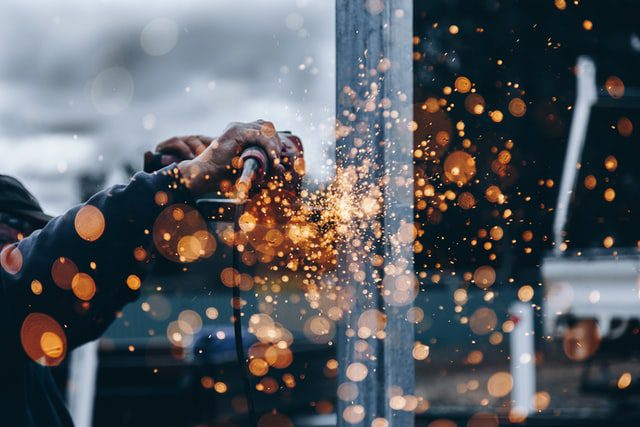 As legal regulations require industrial and commercial buildings to maintain proper, healthy air quality, you will want to understand the specifics about indoor air quality. Poor indoor air quality is one of the many risks we face on a daily basis that we can and should avoid. Despite its impact both indoors and outdoors, air pollution is often not recognized by the general masses as a health hazard. However, poor indoor air quality is especially harmful for those who work in environments with heavy machinery and industrial equipment.
While our control over the quality of the air outdoors is limited, we have more control over the air inside our industrial facilities. To ensure that your employees are healthy and safe, it is crucial to measure and regulate the indoor air quality of your buildings.
Here's what you need to know about the importance of good industrial air quality:
Clean Air in an Industrial Setting
Commercial Air Pollution
Improve Air Quality for Your Employees
Cumberland Mechanical's Solutions
Clean Air in an Industrial Setting
Air pollution can have direct effects on health, resulting in immediate or long-term consequences. As the immediate effects of air pollution from your industrial facilities, heavy machinery and hardworking equipment can resemble common viruses, you'll want to ensure you take the proper steps before something goes wrong.
These symptoms often include headaches, coughing, sinus congestion, and even more harmful long term effects. With this in mind however, many people tend to overlook air quality as the cause of these symptoms. People who work in extremely sensitive areas such as in the industrial industry can suffer severe and even fatal effects from poor facility air pollution. Several delayed effects do not present themselves until it is too late, so it is very important to maintain good air quality in industrial buildings.
Commercial Air Pollution
According to the Air Quality Index (AQI), a higher number indicates more dangerous levels of air pollution. If your industrial facilities are measuring anything from 0-500 or if any pollutant is above 300, hazardous conditions are present and you should take action accordingly. According to the EPA, indoor air quality must be above 100 to be considered unhealthy. To protect public health, this standard has been set.
Pollutants can be hard to detect with the average person's senses. Due to this, industrial business owners will likely be unaware of their presence. Among the sources of poor indoor air quality are formaldehyde, dust, soot, smoke, carbon monoxide, lead particles, nitrogen dioxide, and sulfur dioxide.
While everyone knows how harmful pollutants can be, clean air is even more important due to the fact that different people may react more severely than others. Rather than land your facilities in a hefty lawsuit, protect your industrial technicians and other employees by properly maintaining your facilities, equipment, HVAC units and more.
Improve your indoor air quality with Cumberland Mechanical today!
Improve Air Quality for Your Employees
In many cases, poorly installed equipment, old insulation, poorly maintained machinery and more in an industrial facility can release flame retardants, chemicals with high levels of volatile organic compounds (VOCs) and other harmful gasses. Volatile organic compounds are chemical compounds derived from carbon, such as formaldehyde, that are easily oxidized into gases.
When looking to protect your employees from poor indoor industrial air quality, it is essential to replace facility insulation, maintain your heavy equipment and upgrade building systems such as your heating and cooling units. With recent studies and technological advancements, working with professional insulators, HVAC professionals and more can assist in your plight to maintain good air quality in your facilities.
These industry experts will have direct knowledge about the effects of chemicals associated with your facility systems and will follow the newly developed standards for the utmost safety of your employees and facilities. In an industrial setting, materials and equipment may contain chemicals or installation methods that are no longer safe for your facilities. Installing new practices or systems can dramatically improve the quality of your industrial facilities.
It is recommended to use GreenGuard Gold certified products when improving the indoor air quality in your home. A quality indoor air expert can help you breathe easier.
Cumberland Mechanical's Solutions
Cumberland Mechanical is a family owned business and is proud to be serving the Middle Tennessee Community. Our team of leaders have over 30 years of experience in the HVAC industry. Let us help you solve your indoor air quality issues.