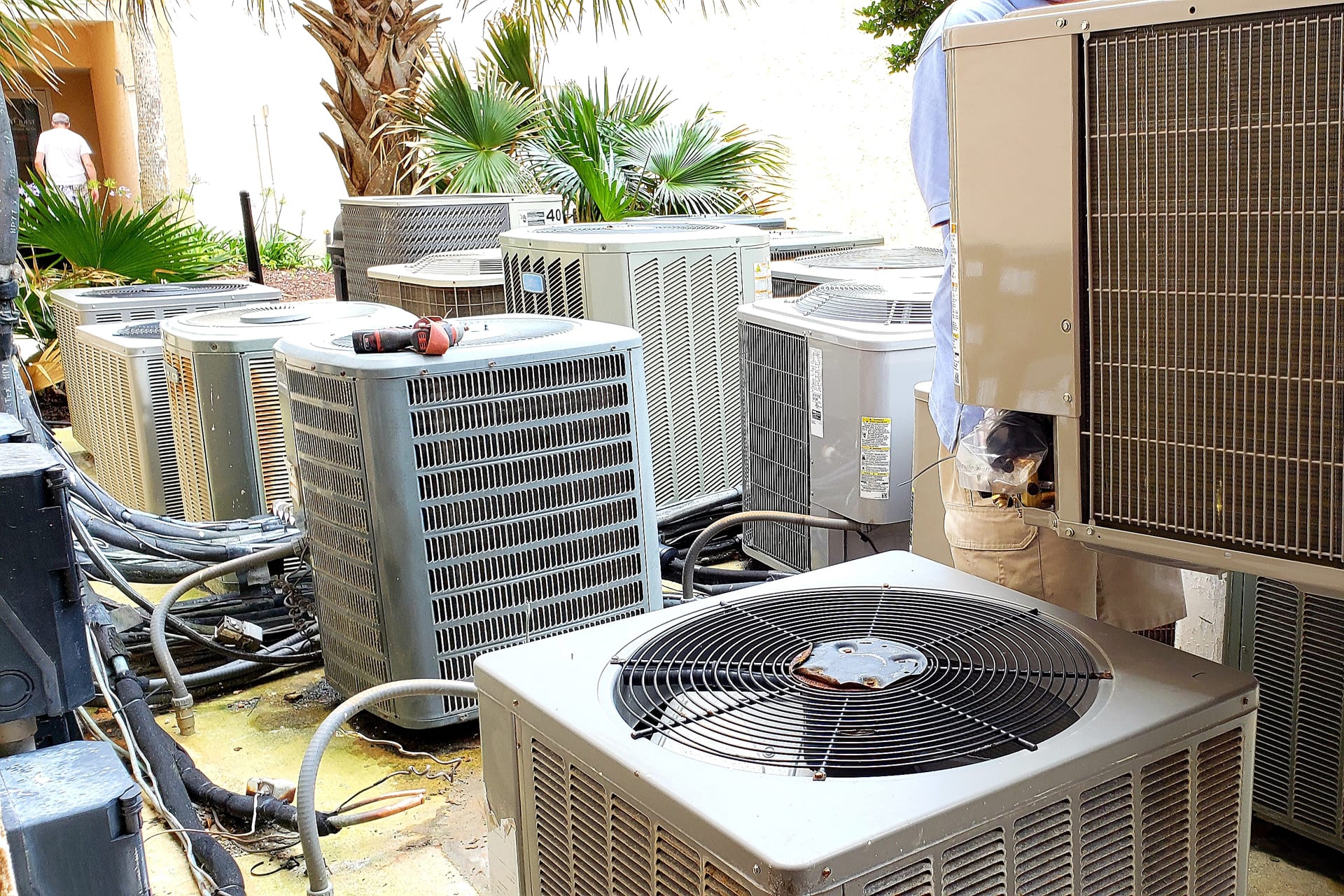 Spring is in the air in Nashville … and so is warmer air, pollen, dust, and moisture. If you've been experiencing cooling or filtration issues with your home or business' HVAC system, now is the time to replace it before the heat of summer hits. And while keeping your home or business cool is a priority, you should also consider the wonders installing a new air conditioning unit will do for your indoor air quality, not to mention lowered energy costs.
But, first things first: How do you know you need a new HVAC unit? Any of the following reasons are indicators that your HVAC may be about to bite the dust or needs professional maintenance:
Your AC isn't turning on.
Your AC is running all the time.
The AC never completes a full cycle (short cycling).
The AC is blowing warm or hot air.
Air isn't cooling evenly from room to room.
Your AC unit is 10-years-old, or older.
If you are in the market for a new AC unit, you may qualify for a promotional offer with a purchase from Nashville's Cumberland Mechanical! Veterans and Heroes automatically receive 15% off. We are also up-front about our prices and offer 24-hour service for our customers.
Your AC Isn't Turning On
You know the muggy, stifling feeling of waking up or walking in the front door to a non-existent AC? It's not a good sign, and it isn't a case of whether or not you lowered the thermostat. The AC simply won't turn on.
While the causes may vary (a tripped breaker or blown fuse, a malfunctioning thermostat, clogged air filters, or low refrigerant levels), you need to call an HVAC repair specialist to assess the problem.
Your AC Is Running All The Time
Hot weather is not the reason for a constantly-running AC unit. It would be unusual in any climate or circumstance for an AC system to not turn off regularly. A dirty or clogged air filter might fix the problem immediately, but more serious issues can include: a unit that is too small or large for your home or business, restricted air flow (due to improper air duct size), poor insulation or air leaks, among other things.
The AC Never Completes A Full Cycle (Short Cycling)
Also known as short cycling, your AC continuously turning on-and-off but without cooling your home or business to the desired temperature may be livable, but it's a guarantee for disaster. This is often an issue of temperature and pressure changes affecting an outdoor AC unit and its refrigerant levels.
An HVAC specialist will often inspect the security controls first to see if this can be fixed on your current unit.
The AC Is Blowing Warm or Hot Air
As if it wasn't warm enough already, your AC is circulating hot air! This could be due to leaks in the refrigerant lines, frozen evaporator coils, or fan problems. If the only issue is a lack of refrigerant, then replenishing the AC unit is the simplest solution (though, it is dangerous to handle yourself). But, if there are holes in the lines, the evaporator coils on your unit are frozen, or a fan isn't removing the warm air properly, then there are larger issues at-hand.
At a minimum, an HVAC technician will need to inspect your AC unit's refrigerant lines, evaporator coils, and fans to properly diagnose the problem and offer a solution.
Air Isn't Cooling Evenly from Room to Room
From one room to the next, are the room temperatures drastically different? This may be an issue of your air duct system, especially if you are in a multi-story home. The ducts or ductwork that distribute air throughout your home should be tailored to each respective room, including how much natural sunlight streams in through windows and glass doors.
Regardless of whether your air ducts are old, damaged, or don't accommodate the space, installing new ducts will distribute cool air more appropriately and leave you feeling an immediate difference.
Your AC Unit Is 10-Years-Old, or Older
A good rule of thumb is to replace your AC unit every 10 years as parts begin to wear out. Even if your AC is less than 10-years-old, if it is requiring regular maintenance, if you have added more square footage to your home, or if you've noticed a steadily increasing energy bill, it may be time to consider purchasing a new unit.
It may be common sense, but newer units are constantly improving and proving more efficient.
Hire Cumberland Mechanical to Replace Your HVAC
From installing AC units to ensuring quality air (filtering air dust, pollen, and pet dander) to providing dependable maintenance, Cumberland Mechanical is your Nashville community partner for residential and commercial HVAC units. Our technicians will assess your concerns and repair them to your satisfaction. In short, we want you to benefit from quality air and the highest energy savings possible!
We have offered HVAC services in Nashville, Tennessee and surrounding areas with a commitment to service for decades. Let us service your home or business needs! You won't be disappointed.
Call the Cumberland Crew today!